NUMA PERRIER: THE POLITICS OF PLEASURE || Screening JEZEBEL, 9/23 and 9/27 at 7PM + Jorgensen 9/24 at 5PM + Varda's Cléo 5 to 7 at 7PM, all at IU Cinema
Jezebel (2019) Directed by Numa Perrier September 23 – 7 pm – Free, but ticketed September 27 – 7 pm – Free, but ticketed. R – 2K DCP – 88 min. For more click http://go.iu.edu/2bkS
Writer/Director Numa Perrier is scheduled to be present for the September 23 screening. Set in Las Vegas in 1998, Jezebel is a semi-autobiographical coming-of-age story based on writer/director Numa Perrier's own experience as a webcam girl in Sin City. In the last days of her mother's life, 19-year-old Tiffany (Tiffany Tenille) crashes with five family members in a Las Vegas studio apartment.
Synopsis: In order to make ends meet, Tiffany's sister Sabrina (Numa Perrier), a phone sex operator, introduces her to the world of internet fetish cam girls. Kellee Terrell (NBCNews.com) said of the film " … the storytelling in Jezebel is full of life. It's adorned with emotion, grit, and heart, but most importantly, it's rich in creating spaces for Black women's sexuality to develop, expand, and awaken on-screen, a rarity in film." The film was shot in the same building as Perrier's actual former residence, which she found to be virtually unchanged from the time she lived there. Contains mature content.
Numa Perrier Presents: Cléo From 5 to 7
Series: Agnès by Varda, Numa Perrier: The Politics of Pleasure, Running the Screen: Directed by Women
About Cléo from 5 to 7
Rating: PG-13, 1962
Agnès Varda eloquently captures Paris in the '60s with this real-time portrait of a singer (Corinne Marchand) set adrift in the city as she awaits test results of a biopsy. A chronicle of the minutes of one woman's life, Cléo from 5 to 7 is a spirited mix of vivid vérité and melodrama, featuring a score by Michel Legrand (The Umbrellas of Cherbourg) and cameos by Jean-Luc Godard and Anna Karina. Cléo from 5 to 7 premiered at the 1962 Cannes Film Festival and was nominated for the Palme d'Or. In French with English subtitles. Contains mature content.
Running the Screen: Directed by Women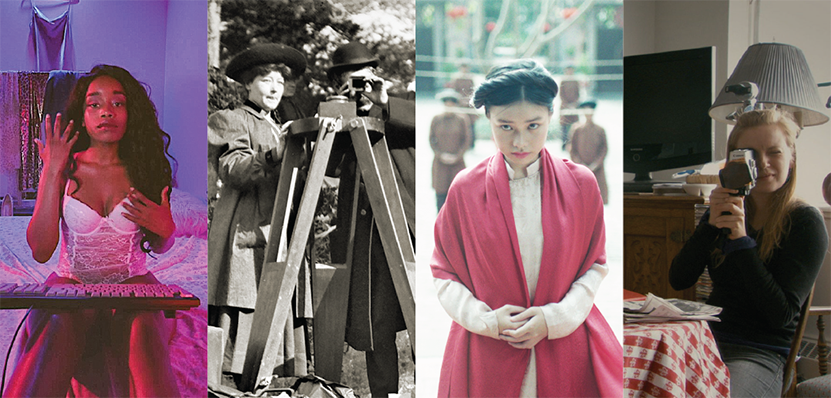 IU Cinema's wonderful Running the Screen: Directed by Women celebration continues this week. IU Cinema has dedicated its entire September 2019 programming line-up to films directed by women in celebration of September as Woman Director Awareness Month. Additionally, 2019 commemorates the fifth annual #DirectedbyWomen Worldwide Film Viewing Party, an initiative celebrating the creative work of women filmmakers, which was founded in 2015 by Barbara Ann O'Leary, IU Cinema's founding social media specialist and blog editor.
Curated and programmed by Brittany D. Friesner and Jon Vickers, with support from IU's Women's Philanthropy Leadership Council; Jorgensen Guest Filmmaker Series; Black Film Center/Archive; Eskenazi School of Art, Architecture + Design; College of Arts and Sciences' Themester 2019: Remembering and Forgetting; Union Board Films; the Turkish Flagship Program; and the Hard Truth Hills Movies by Moonlight Film Festival.
BFC/A Events This Past Semester
Click HERE for more information about our fall programming.
Black Film Center/Archive, 1320 E. 10th Street Wells 044, Bloomington, IN, 47405 || bfca@indiana.edu